Since Inseetu does not currently have a photo editing tool, we suggest you to discover in this FAQ how to easily resize your photos and reduce their weight.
1) Image Resizer (Windows)
Image Resizer is a very good free solution, simple because of its integration with Windows Explorer, fast and efficient. The process is optimal for those who want to regularly resize images or photos.
Once you have downloaded and installed the software, right-click on the image or photo you wish to resize and click on "Resize Images".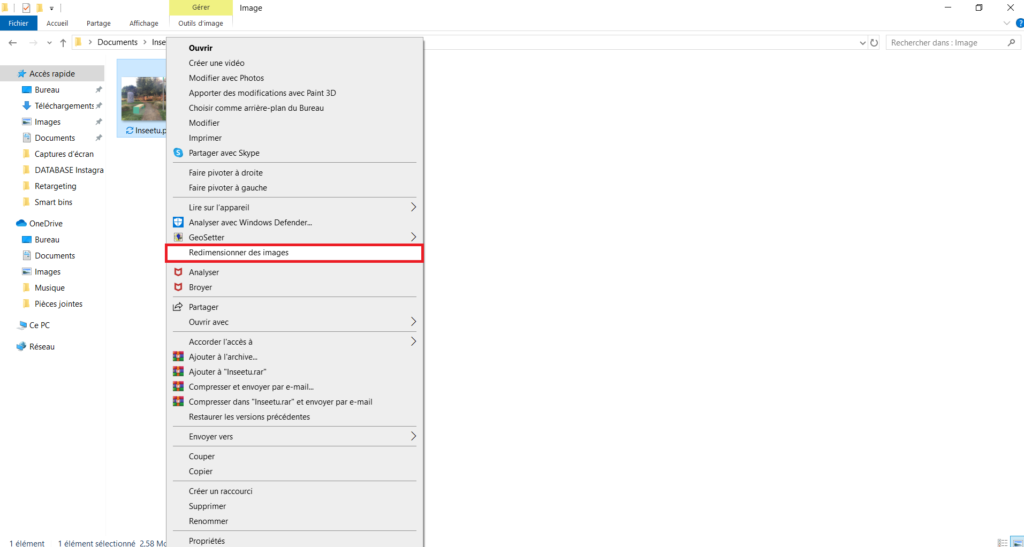 A window opens with the choice of the dimensions to be assigned. We advise you to select the "Large" size so that your images integrate in the best possible way within Inseetu. Finally click on "Resize" and that's it! It is of course possible to resize several images simultaneously by selecting them all before right-clicking.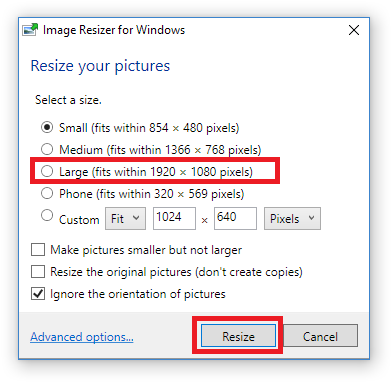 2) Photoshop (Mac and Windows)
If you have a photoshop license (for a fee), simply follow these steps:
Open the photo you want to resize in Photoshop, and click on the "Image" menu at the top of the screen. From the drop-down menu, then click "Image Size…". You can also use the shortcut Alt+Ctrl+I if you are on Windows or Alt+Command+I on Mac.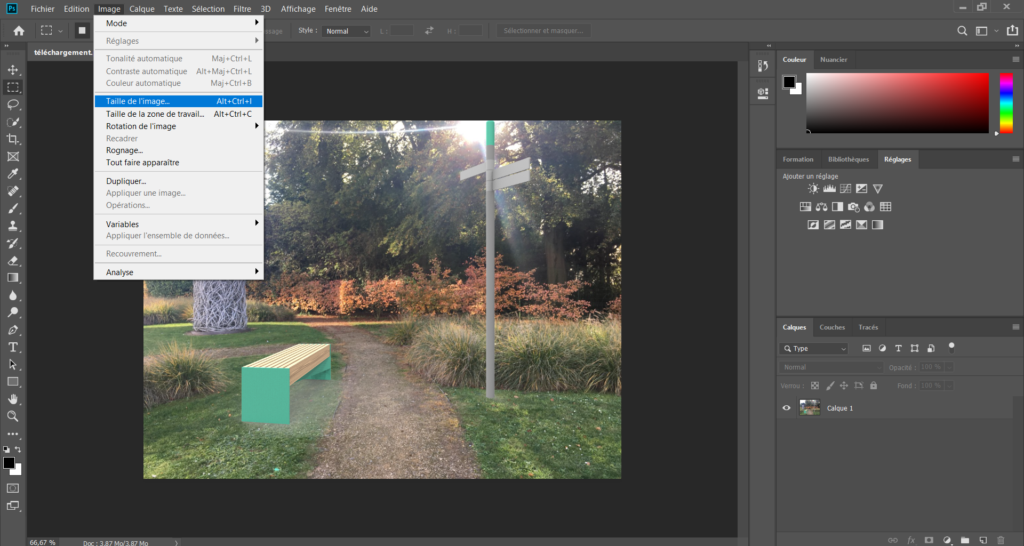 A window opens with the possibility to change the length, width and resolution of the image. Encode the desired size for your photo. We advise you to leave the resolution at 72 DPI, as well as to check the " Resample " option so that the photo remains sharp, while not undergoing any distortion.
Once you have made your changes, click "OK". Your image is now resized! All you have to do now is save it on your computer by going to the "File" menu and clicking on "Save as…".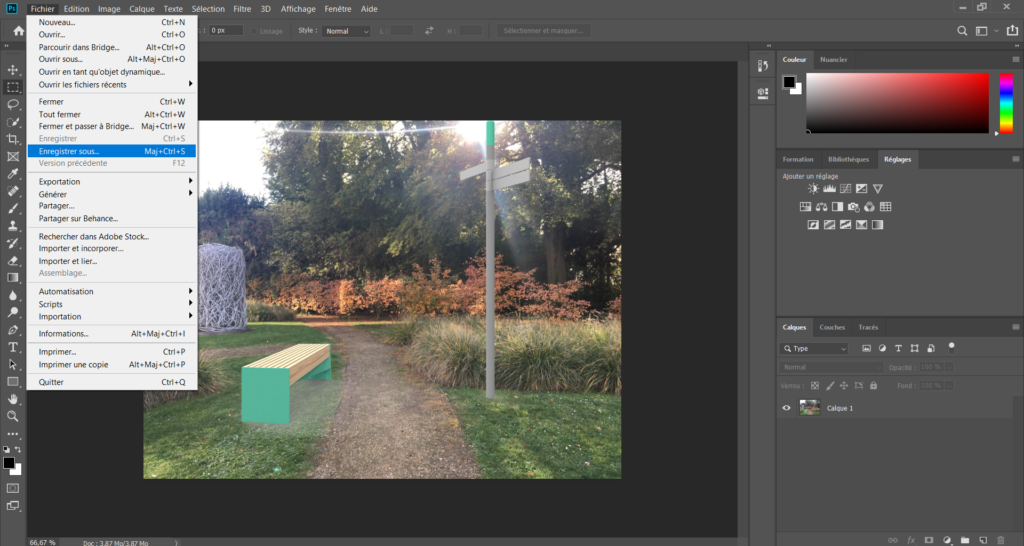 3) Light Image Resizer (Windows)
Light Image Resizer is a free tool that is very easy to use. We propose you to understand how it works with the help of a short video made by ObviousIdea.
1) I Love Img (Mac and Windows)
For more occasional needs that do not necessarily require the installation of a third party application, the I Love Img online service can be useful.
Simply upload your image(s) to I Love Img by dragging and dropping the file(s) directly into the online tool interface. Then encode the new dimensions for your photo(s) and finally click on "Resize IMAGES" to upload your resized photo(s)!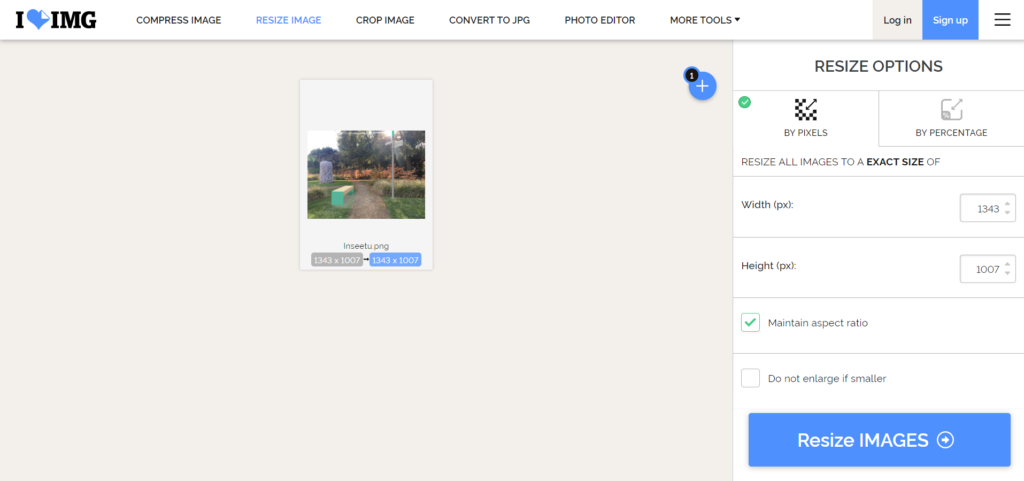 There are different ways to optimize the weight of your photos. Choosing smaller formats (dimensions) logically reduces their weight. You can also decide to lower the quality of your image by altering the sharpness or pixels of your photo.
However, in order to keep a nice image quality during your simulations in Inseetu, we suggest you lighten your digital images by compressing them using a tool called CheetahO.
Start by registering and creating an account. The free plan will allow you to process up to 500 images. Then log in to your account. From the interface, select "Online Image Optimizer".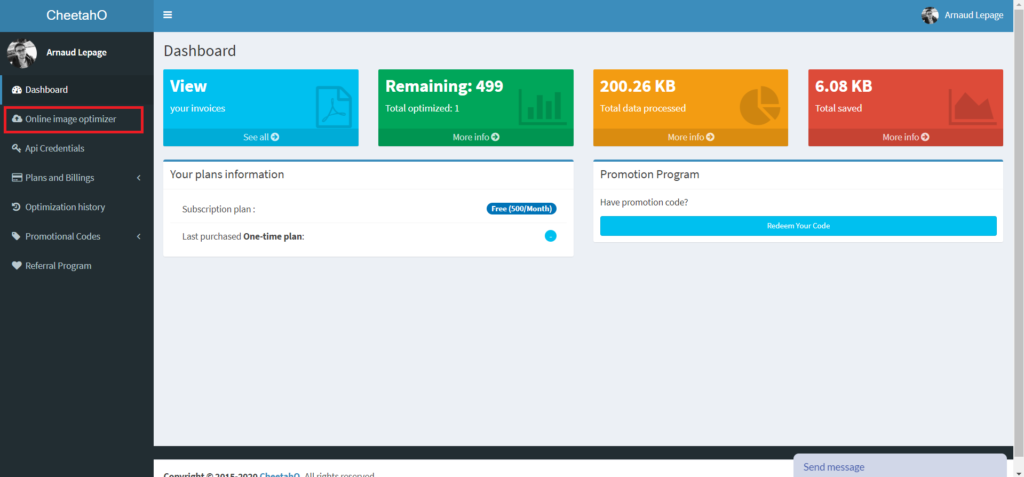 We advise you to leave the optimization mode on "Lossy". This produces a good image quality, especially suitable for photos taken with your camera or smartphone.
Don't forget to also check "Keep Exifs". This option will allow you to keep the metadata of your file, such as its geographical coordinates.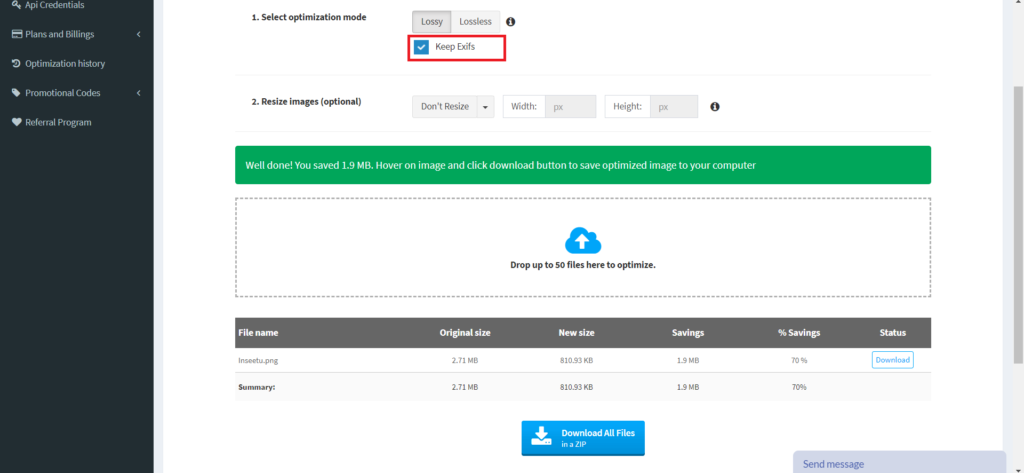 Finally, upload your photo by clicking on "Drop up to 50 files here to optimize. ». The image will then be compressed according to the criteria applied. Then upload your compressed image by clicking on " Download " and that's it!
WARNING! Using other compression tools will remove metadata in most cases. The geolocation data will therefore be automatically deleted! If you nevertheless want to use another program, we advise you to first compress your images and then manually add geographic coordinates using the geolocation information of the original photos (data accessible in the image properties). So do not delete them!